I've just opened bookings for another round of DIY synth-making workshops.
Nebulophone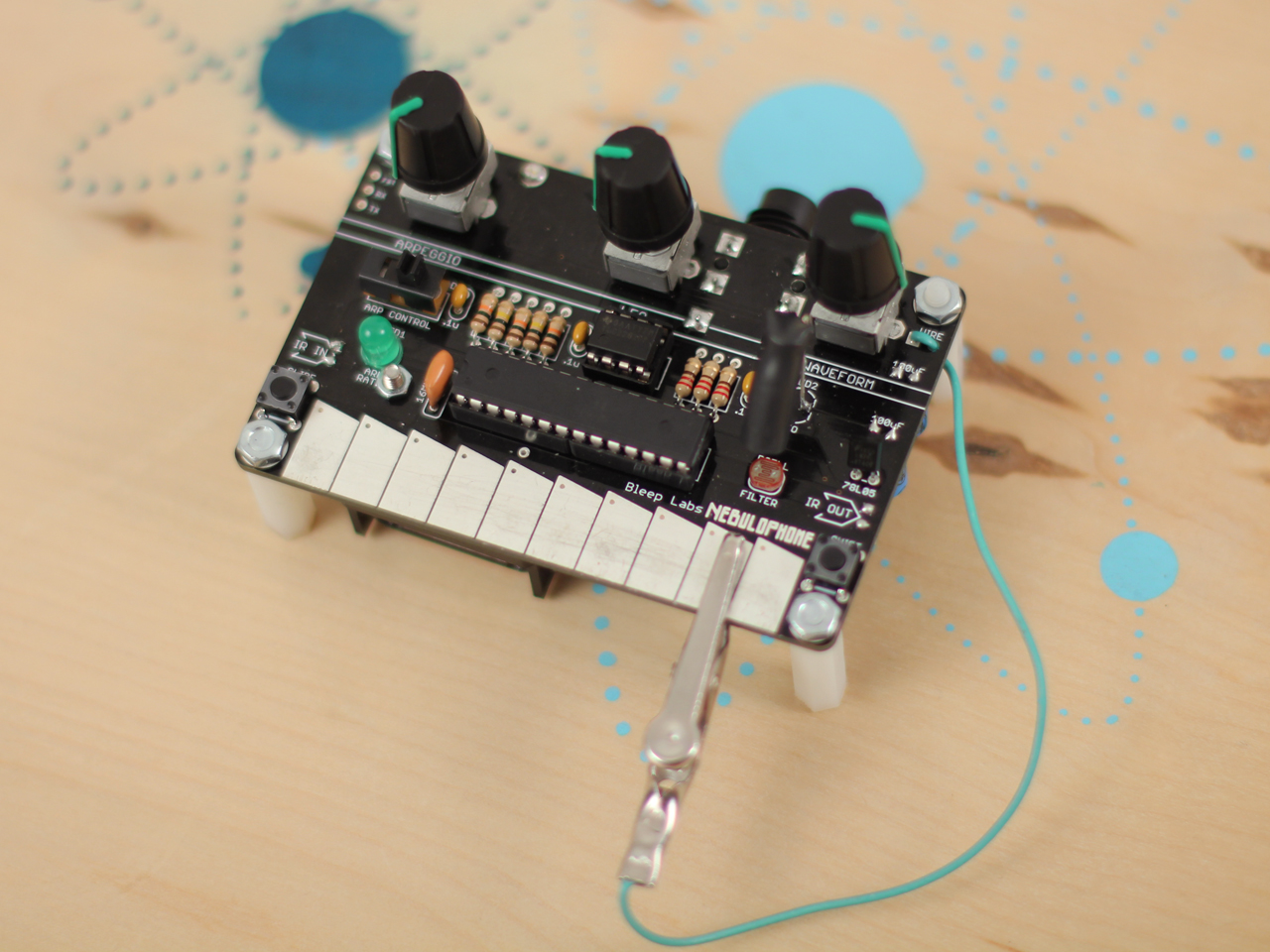 The first class I am going to offer this year is to build your own Nebulophone: a super sweet stylus synth from US outfit Bleep Labs. I built my first Nebulophone a year ago and I still use it all the time: it is heaps of fun to play and packs a lot of punch for its size. It has a lot of cool features like an LFO, analogue vactrol filter, arpegiator and a sequencer: which basically means you can make heaps of different noises from lush melodies to full-on audio devastation.
Tools, parts, and instruction will be provided – no experience necessary. The class takes about 2.5 hours, and I keep the numbers down to 5 or 6 students at a time so you will get plenty of personal attention. The class will give you a good introduction to the basic theoretical and practical elements of electronics, without overloading you with the boring and confusing details.
Cost is $95+b.f. which is less than what it would cost to purchase a finished Nebulophone, and you get a class thrown in for free!
Booking
You can book your spot in the class here. I'll be adding more dates as the classes fill up so let me know if there's a specific date/time that works for you and I'll try to work in with you.
The first round of classes will be in Wellington, NZ, but I'm heading over to Australia later in the year so let me know if you want me to come to your town. I'm also toying with the idea of doing a few workshops in Whanganui and Auckland, if there's interest.
Other classes for 2012
If you want to take a class but the Nebulophone doesn't float your boat, I am currently scouting for other options, like maybe the Autonomous Bassline Generator. Or maybe you'd like to build you own little battery powered guitar amp. I'm open to suggestions!
If you've got some kids that might like to learn about electronics, I'm looking at running a Klackerlaken workshop soon too. Drop me a line if you're interested, I reckon it's going to be a blast!
Video
If you haven't seen them, check the sweet videos Lekrmoi made about the workshops last year.